The International Watershed Coordinator—Keeping Us Working Together.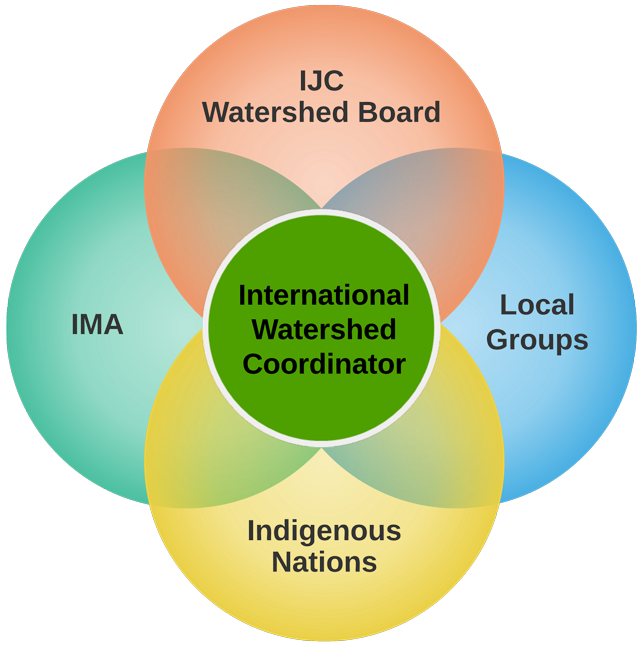 Teika Newton is the Foundation's International Watershed Coordinator. A dedicated resource to support and coordinate research, management and civic engagement initiatives underway internationally across our watershed. She focuses on working together with four main spheres of activity in the watershed:
International Joint Commission (IJC) and its International Rainy-Lake of the Woods Watershed Board (IRLWWB)
The International Multi Agency Arrangement (IMA) research and management collaboration.'
Indigenous Nations
Local groups and agencies engaged in watershed activities throughout the bi-national basin.
The Lake of the Woods Water Sustainability Foundation is pleased to introduce Teika Newton as the new International Watershed Coordinator.

Teika is a long-time participant in regional watershed science, policy, and governance activities. She has served as a board member for the International Joint Commission's International Rainy–Lake of the Woods Watershed Board, and co-chaired the Board's Community Advisory Group, Engagement Committee, and currently the Adaptive Management Committee. Teika also has been helping to guide the IJC Board's work on climate adaptation since 2016.
With Teika joining our team, the Foundation is doubling down to move projects forward that are central to a sustainability plan, including defining recommendations for international water quality objectives and a multi-nationally coordinated monitoring program, in collaboration with the IJC, Nations, and agencies in the basin.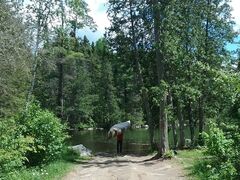 There's just something about getting out on the water with a canoe or kayak! For some people the draw might be exploring remote lakes, for others it's feeling connected to the water or escaping the constant noise of everyday life, or any number of reasons. Non-motorized watercraft such as canoes and kayaks are sometimes thought to be synonymous with low-impact travel and with wilderness, but there is often a mistaken perception that they pose no risk in spreading aquatic invasive species.